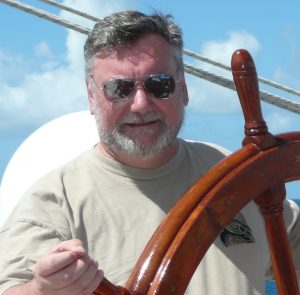 Born in London, Ontario, David C. (Dave) Woodman grew up with a love of the water – sailing and scuba diving on the Great Lakes.
After leaving university he served as an officer with the Royal Canadian Navy for eleven years, specializing in navigation and submarines. Following his military service he obtained a civilian Master's certificate and served in various seagoing capacities before swallowing the anchor by accepting a position ashore as Harbour Master. He returned to sea to finish his career with BC Ferries, serving as Master, Senior Master and Acting Superintendent. He retired in 2016.
Formally trained as a historian, Mr. Woodman is well known as the author of two books dealing with nineteenth-century Arctic exploration, and has led or participated in nine Arctic expeditions between 1992 and 2004.
He and his wife live in Port Coquitlam, British Columbia. They are the proud parents of two daughters, and love spending time doting on their four grandchildren.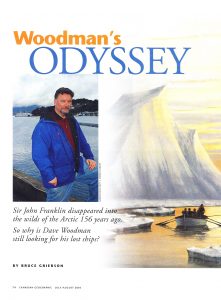 Additional Resources:
"Woodmans Odyssey" – Canadian Geographic, July/August 2003 (PDF)
Wikipedia Page
Interview with Lyle Dick, "Canadian Mysteries"