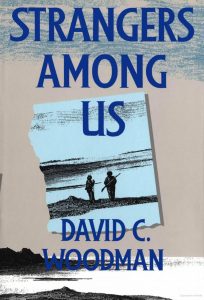 David Woodman re-evaluates the importance of Inuit oral traditions in his search to reconstruct the events surrounding Sir John Franklin's tragic 1845 expedition. He shows that often-misunderstood tales of white men travelling through Inuit lands may in fact refer to survivors of the Franklin expedition.
In 1868 American explorer Charles Francis Hall interviewed several Inuit hunters who spoke of strangers travelling through their land. Hall immediately jumped to the conclusion that the hunters were talking about survivors of the Franklin expedition and set off for the Melville Peninsula, the location of many of the sightings, to collect further stories and evidence to support his supposition. His theory, however, was roundly dismissed by historians of his day, who concluded that the Inuit had been referring to other white explorers, despite significant discrepancies between the Inuit evidence and the records of other expeditions.
In Strangers Among Us Woodman re-examines the Inuit tales in light of modern scholarship and concludes that Hall's initial conclusions are supported by Inuit remembrances, remembrances that do not correlate with other expeditions but are consistent with Franklin's.
ISBN 9780773513488, 184 Pages
Published by McGill-Queens University Press.
First edition released September 1995
Published Reviews
POTTER – Readers of Strangers Among Us, however, may first wish to examine Woodman's 1991 volume, Unravelling the Franklin Mystery: Inuit Testimony, of which Strangers is an outgrowth and extension. Unravelling offers the bulk of Inuit testimony, carefully concatenated and summarized in a series of closely-worked chronological chapters; Strangers deals only with the question of what may have happened to the Franklin party's last few survivors … Nevertheless, Woodman has done an admirable job of giving this book its own distinct tone and interest, and anyone familiar with the general outlines of the Franklin case could well begin here, and pursue their interest afterwards in Woodman's earlier book .… David Woodman's work in recovering and making thoughtful use of Inuit testimony is thus not only an invaluable contribution to the study of Franklin, but to the whole history of British Arctic exploration, and should serve as the foundation for further work for many years to come.
Russell Potter, Rhode Island College
GRACE – Strangers Among Us is a sequel to Woodman's stunning achievement in Unravelling the Franklin Mystery: Inuit Testimony (1991). As he explains in his introduction, he had material centring on the discoveries and speculations of the American explorer and would-be Franklin expert Charles Francis Hall that would not fit in the first book … What Woodman has done is to weave the various stories,
relayed to us through Hall, with Hall's own speculations and to compare the composite picture with the evidence from other sources, such as Rae's accounts.
Sherrill Grace, University of British Columbia, "Northern Mysteries" Canadian Literature 154 (Autumn 1997): 111-113.
Public Reviews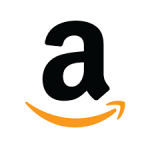 Amazon Public Reviews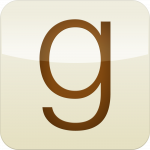 Goodreads Public Reviews